Welcome
Welcome to Seaton Primary School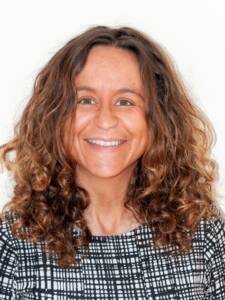 We hope you enjoy looking through our website. I would like to introduce as Headteacher of Seaton Primary School. My name is Miss McCaffery I am proud to lead and support the children, staff and school family through our vision and values. We are a welcoming, nurturing and vibrant school.
Vision
At Seaton Primary we provide an inclusive, child-centred experience. Our ambitious and inspiring curriculum enables all pupils to succeed; children fulfil their potential and thrive in their next step. We draw on the richness of our local environment and community to nurture the whole child and create a sense of belonging. We are proud of who we are and what we achieve together.
Here at Seaton, we are very proud of our children, staff and caring community and the way we all embody our school values of:
Be respectful
Be kind
Be truthful
Be responsible
Be the best you can be
Together we provide an ambitious, broad and balanced curriculum which ensures a progressive educational journey for each and every child. We want every pupil to develop a sense of awe, wonder and inquisitiveness around learning and embrace the inspiration that can be found in this local area of outstanding natural beauty, on the Jurassic Coast and the Axe Estuary. Our on-site mature woodland, purpose built daily mile track and swimming pool support this.
We aim to enrich the understanding of our children in being part of a multi-cultural society, celebrating British values, diversity and equality. British values are embedded in the life of our school. They are actively promoted through spiritual, moral, social and cultural education.
Members of staff and our governing body hold high expectations of our children, regardless of their ability, and are committed to providing a high-quality education for all.
We aim to ensure that our children are inspired and make good progress by feeling safe, happy, valued, resilient, confident and enthusiastic about their learning experiences. We also believe that success is measured not only academically, but personally, socially and spiritually. High self-esteem is encouraged, high expectations, standards and values are fostered and progress and achievement are positively monitored and celebrated. Nurturing each child's uniqueness and responding to their individual needs matters here at Seaton.
Our relationship with our families is very important to us and we welcome parents/carers feedback. We believe children and parents/carers views matter and make a difference.
Our website will provide you with information about our school, but please don't hesitate to contact us should you require further information.
You are very welcome to visit in person; please contact the school by email or telephone to make an appointment by contacting Mrs Brenton in our office at admin@seatonprimary.org.uk or 0129720922. Visits to our school are strongly encouraged and a very warm welcome awaits you.
Miss Jenna McCaffery
School Opening Hours
The school day starts at 8.45am until 3.15pm for Early Years & KS1 and 8.45am until 3.20pm for KS2.